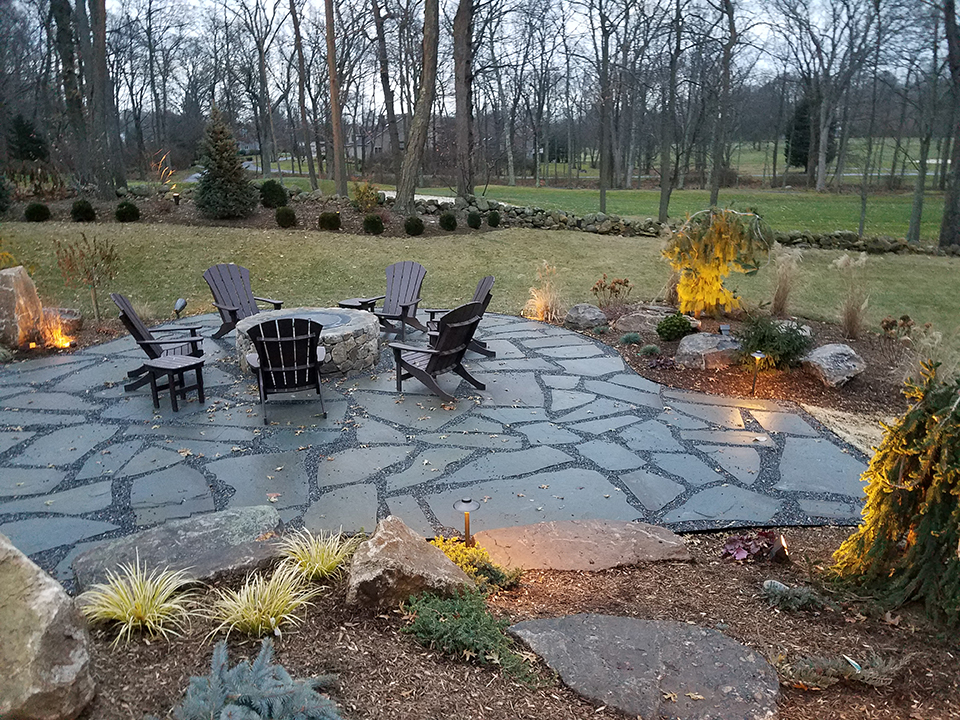 Are you thinking about adding a fire pit to your landscape design? There are great reasons to add a fire pit or a fire place, but there are some compelling reasons to add a fire pit aside from the lower price point. You have a choice or wood burning or gas, decorative or fully able to grill a meal on top of the fire. But, there is something about a campfire environment that entices people to put down their phones and gather around for conversation and cocktails.
Food on a Stick
A fire pit is a great excuse to put food on a stick and cook it over a blazing fire to be a "modern stone-age family." And food choice is not limited to hot dogs and marshmallows! There are recipes here for strawberry shortcake skewers and Hawaiian Chicken Kabobs. If your fit pit has a grill grate on top, consider making hobo packets. Here are 12 great recipes for dinner packets to throw on top of a grill for a low country boil, fajitas or sausages and veggies.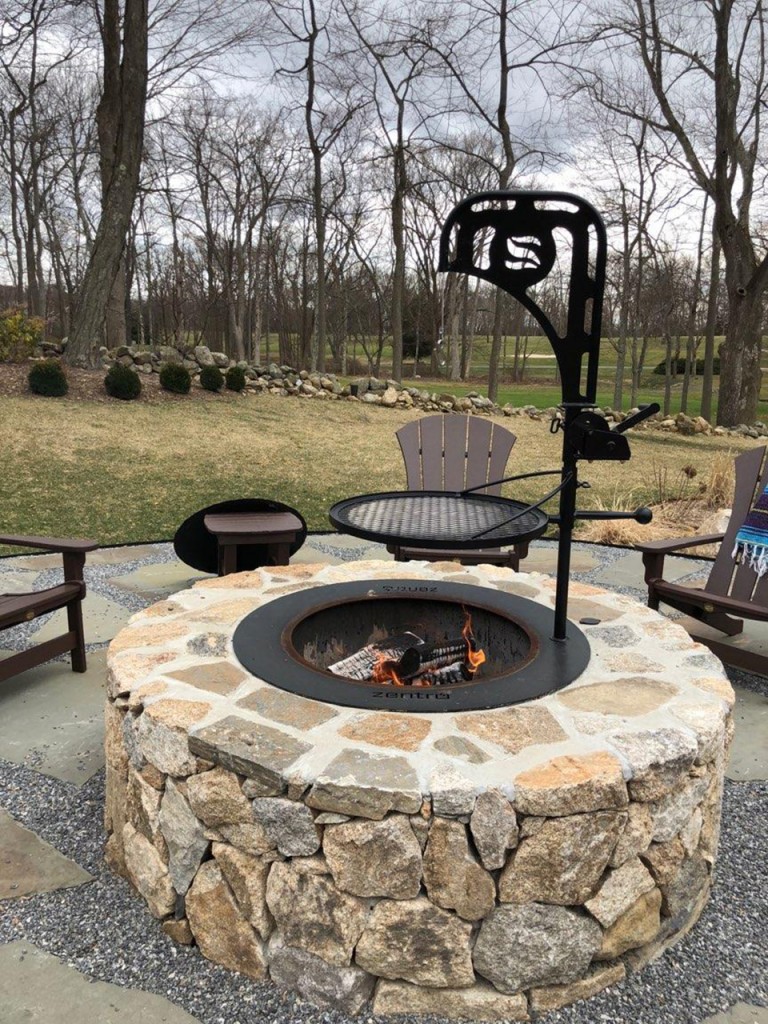 Keep Teenagers Happy at Home
The last thing any parent wants is a bored teenager. A fire pit is something to do and if you have raised teenagers, you know they are just looking for a cool spot to hang out with friends. If you are open to having your backyard be the place where the kids gather and to talk and to laugh around a fire pit, then you will have just a little sense of relief knowing they are hanging out at home with friends.
Fire Pit Fun is Not Just for Teenagers
Grownups need a gathering spot too. Feel like a kid again with your own friends around a roaring fire. With your friends, feel free to add some adult beverages as you swap stories and enjoy each other's company. The smoke from a fire pit naturally keeps the mosquitos away and it's a great place to put your phone down and turn the conversation up.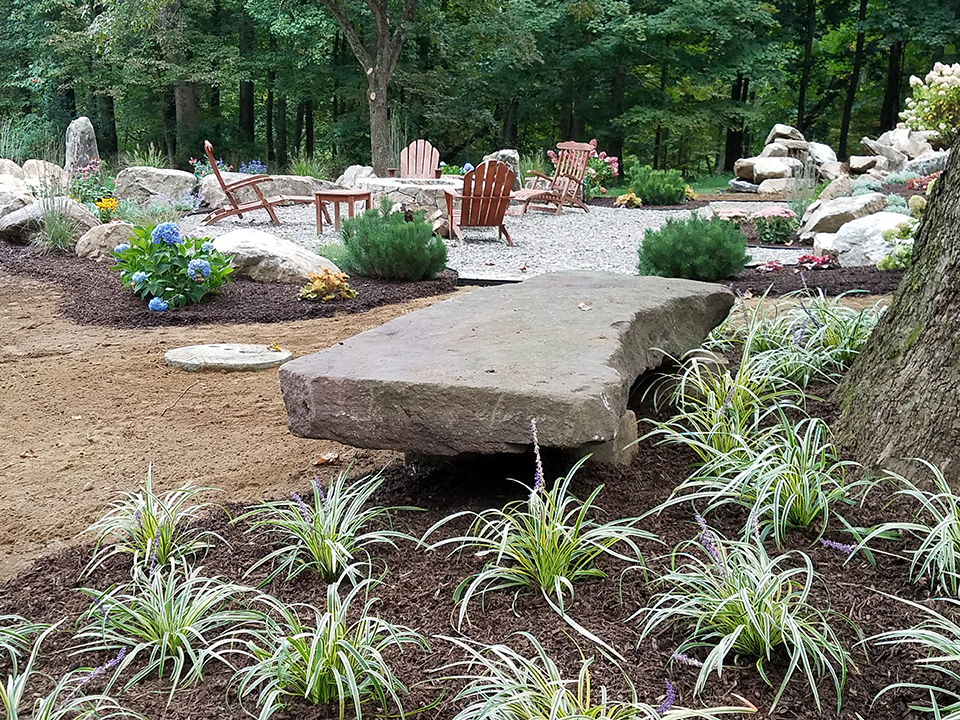 Extend the Backyard Season
Summer officially starts on Memorial Day and ends on Labor Day, but a fire pit can warm up a chilly spring or fall evening.  New Year's Eve could be the perfect night for a roaring backyard bonfire complete with champagne toasts!
Add Value to Your Home
A unique addition to your property, whether it is a fire pit on a patio, seat walls or really good landscaping with perennials, adds resale value.  And the good news is that if you complete the landscape design or masonry project soon after you move in, you will have years of enjoyment and mature plantings when it does come time to move.
With over 40 years of serving customers in the Wilton, CT and surrounding area, Bolton Landscape Design & Masonry gives homeowners a new landscape they can enjoy for many years to come. More than a landscaper, Bolton creates outdoor environments that include walkways, patios, fireplaces, waterfalls, ponds, stone walls, fencing, and landscape lighting. All installations are expertly installed by our team. Contact us today for a free estimate for all of your landscape design needs. We look forward to dreaming up a one-of-a-kind new yard for you.
SaveSave
SaveSaveSaveSave
SaveSave