Boulders are beautiful in landscaping. On the plus side, Fairfield and Westchester Counties are blessed with bedrock. Instead of removing boulders, use boulders for backyard landscaping projects.
Boulder Retaining Walls and Stairs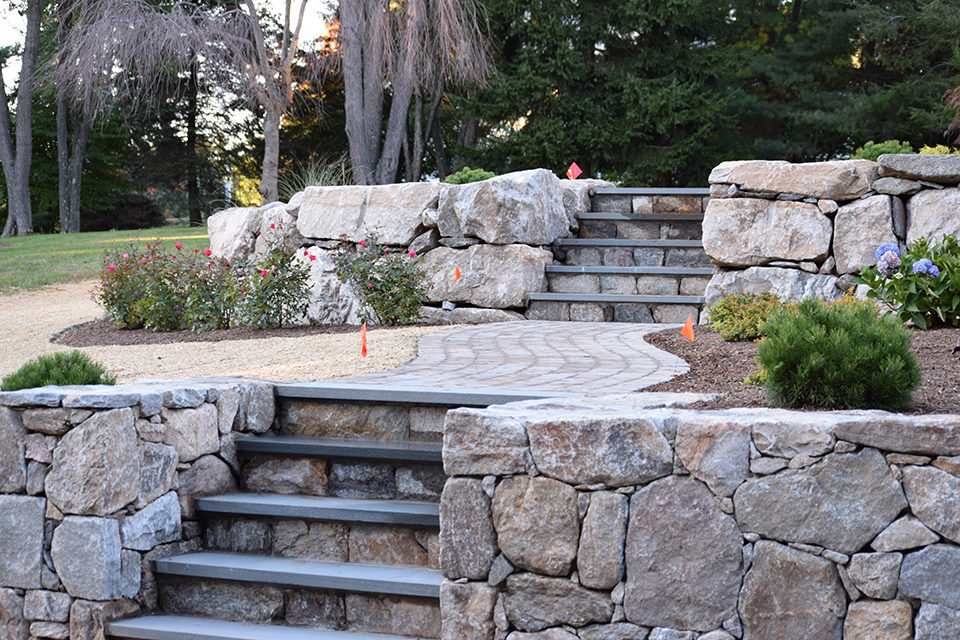 A retaining wall is a structure designed to hold, or support, the soil behind it. They help with different elevations in the terrain or to shape the landscape. Instead of carting boulders from the property, use them for retaining walls.
Boulder Terracing and Stepping Stones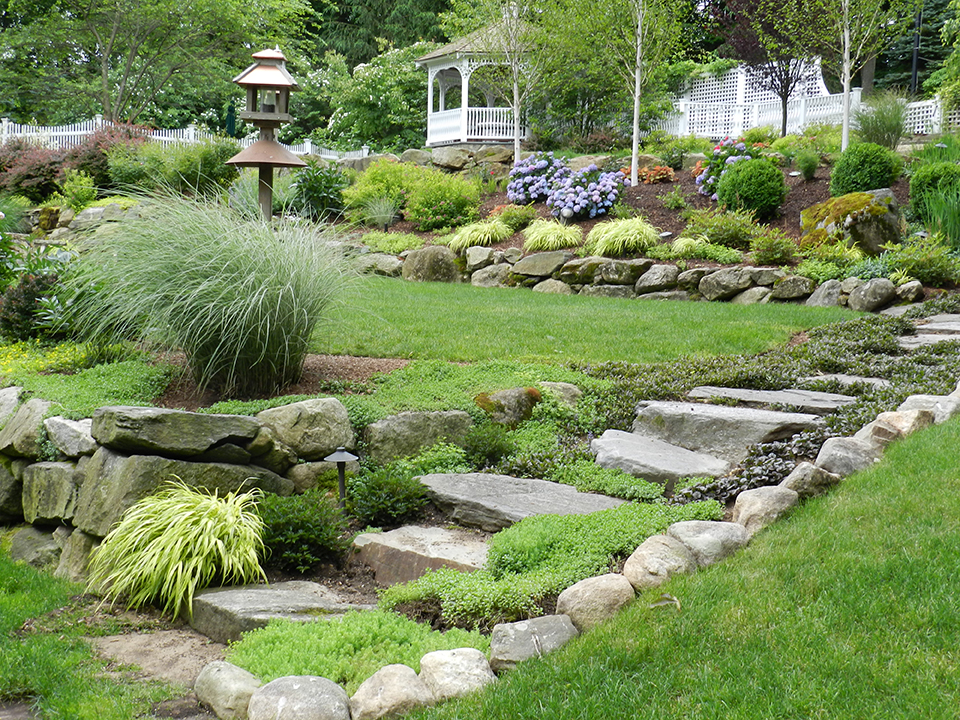 Terraced landscaping allows for plantings at different elevations. Large flat boulders may be used as stepping stones and using small boulders to frame stepping stones provides the opportunity to liberally use stepables. Stepables are plants such as thyme, seedum and creeping jenny that grow in and around pathways and stepping stones for a natural touch. And, yes, stepables may be stepped on and they will bounce right back.
Boulders for Waterfalls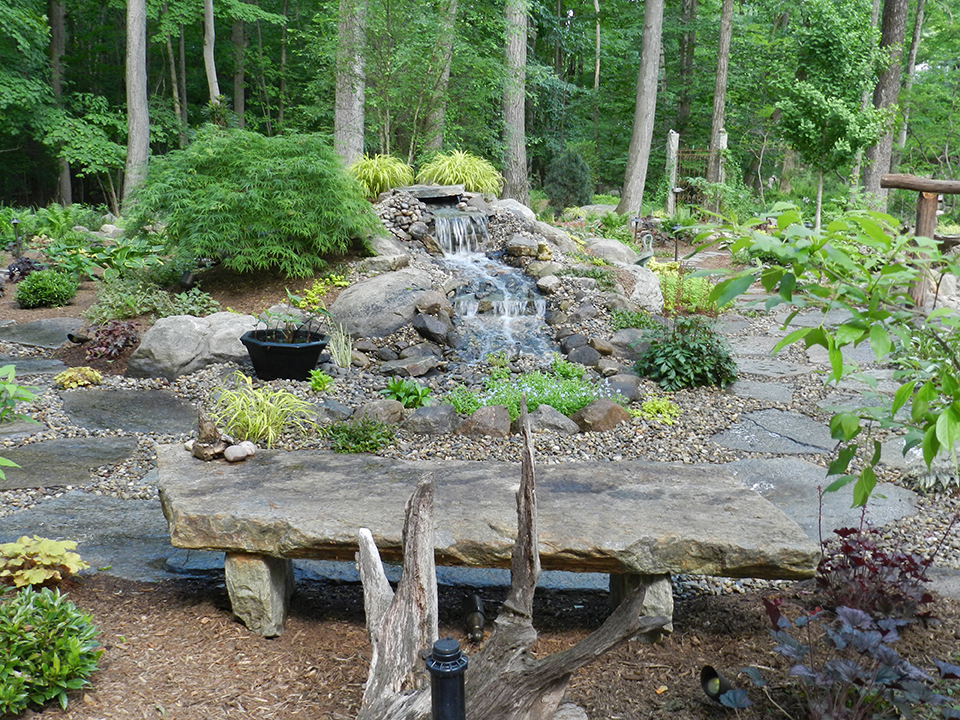 A successful waterfall spills peacefully over boulders to create that pleasant burbling sound. Notice the use of large stones for a bench perfect for pondering or daydreaming. Using what already exists in nature makes for a one of a kind backyard landscape design.
Dry Riverbeds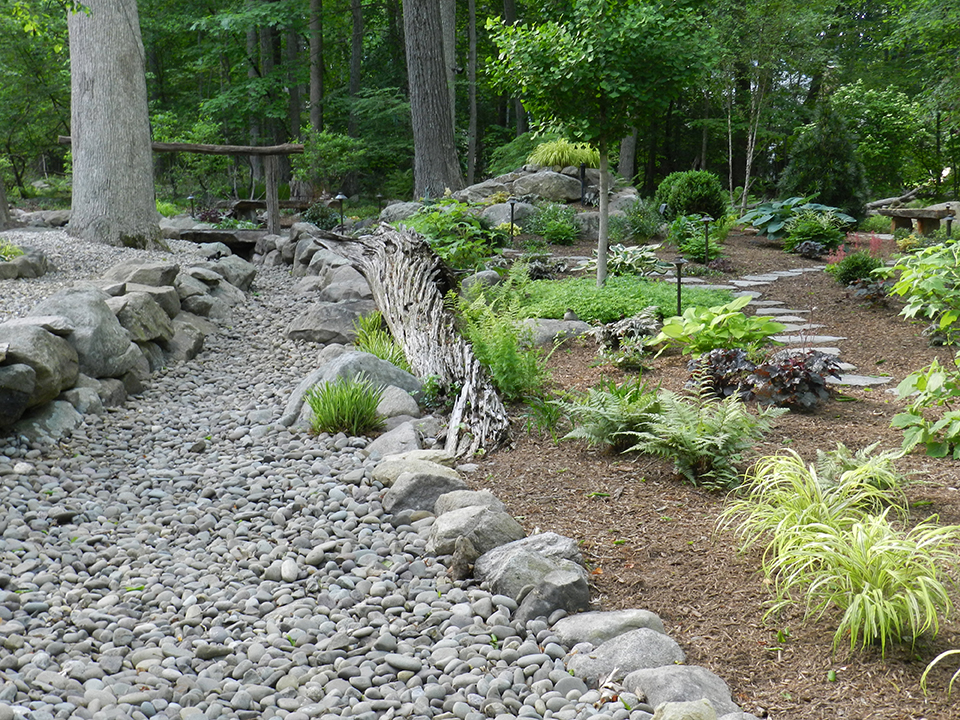 Boulders add the element of flow, landscaping the twists and turns of a dry riverbed. On the practical side, they also keep the river jack stone in place.
Designing around a Rock Outcropping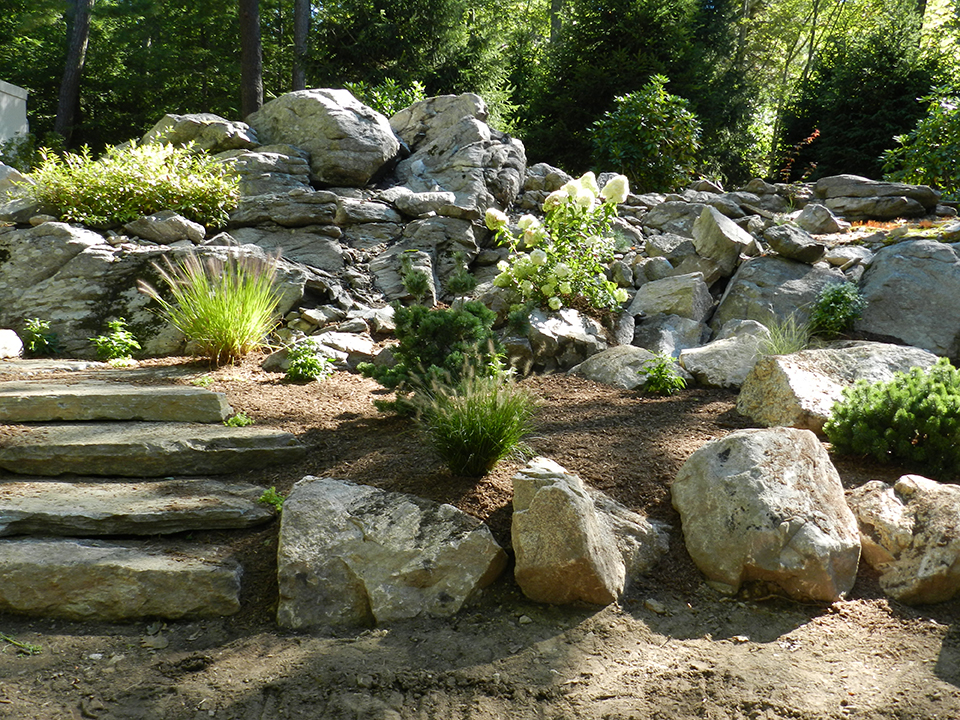 A rock outcropping is bedrock that has burst through the earth's surface and is visible for all to see. Blasting it or chipping it with large machinery is the only way to remove it, so choose to use it. A rock outcropping adds an element of rugged nature that is softened with ornamental grasses or flowering perennials peeking out from the boulders. Adding terraced landscape and stepping stones provides your own backyard nature center.
We will design and build your naturescape! View our portfolio and contact us today.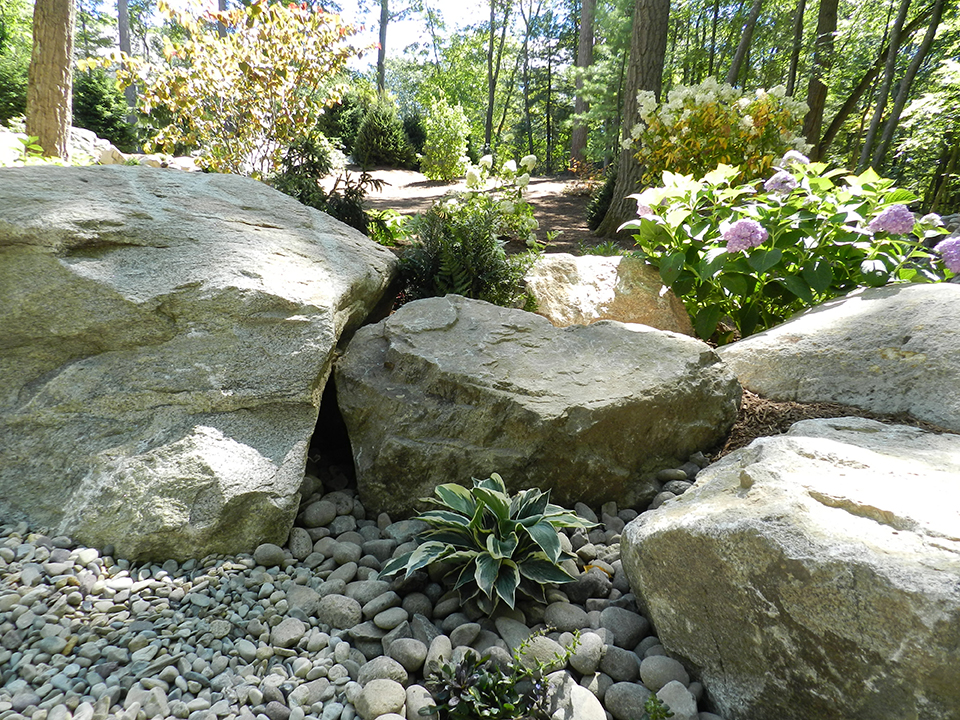 SaveSave