With everyone spending more time around our homes with families and friends we have found we want to maximize our outdoor spaces and add a little more privacy and coziness. There are many reasons that a fenced area makes sense for your property. Shrubbery hedges, wood fencing and stone masonry borders can be the just right solution that serves more than just a visual divider.
Outline Your Backyard With Hedges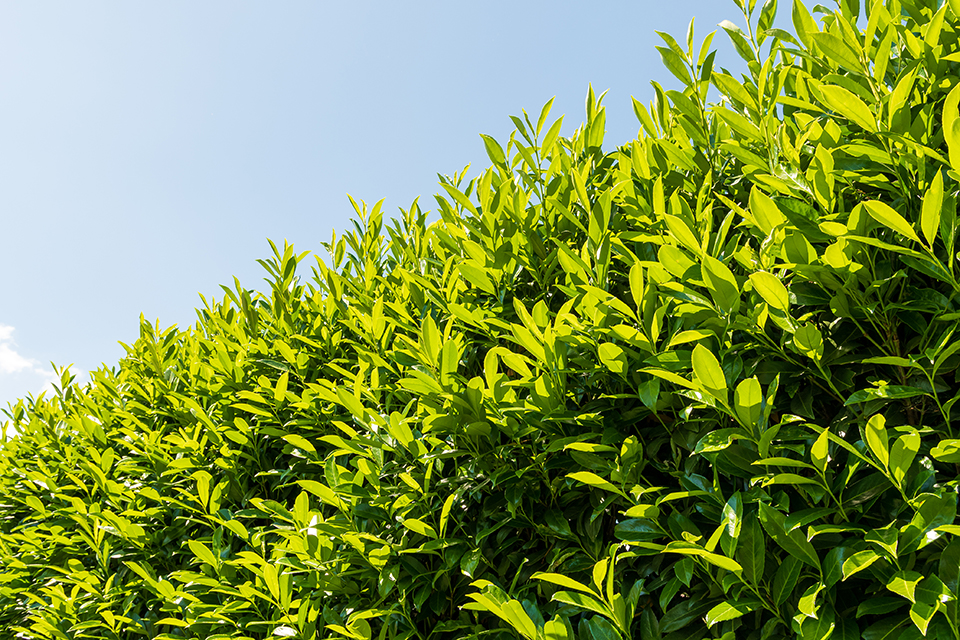 If your yard has a lot of space to work with, a planted hedge is a beautiful solution to serve as natural fencing and outline the edges of your property. You can also add foreground plantings to further enhance the natural yard border. Hedges can range in height from 2 feet to 25 feet or more! While evergreens definitely provide a solid screening year-round, many hedges that are deciduous have very dense branching which will still give good screening in the winter once the leaves have fallen.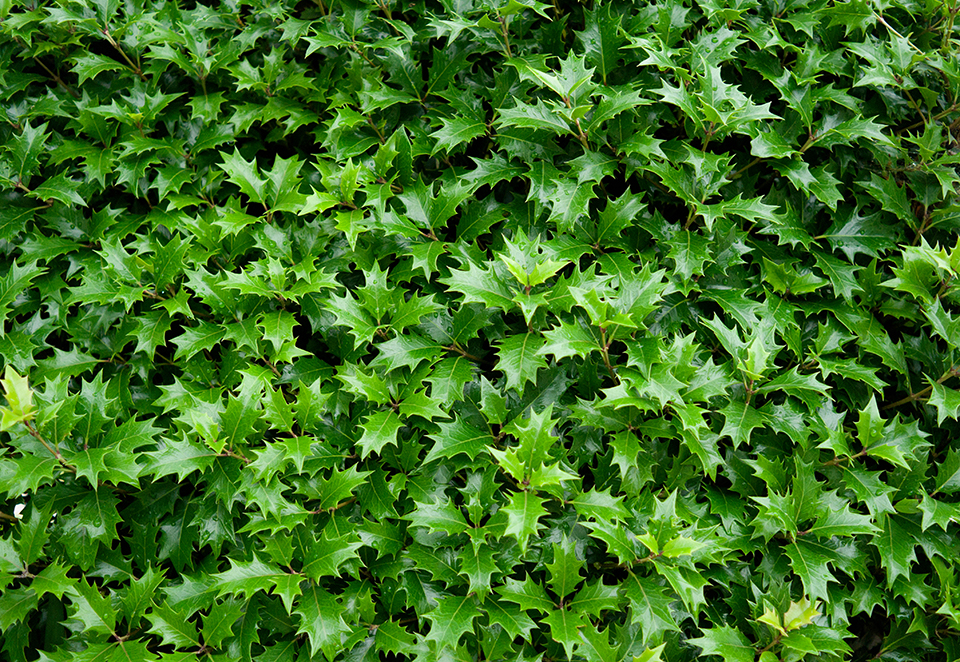 Our favorite evergreen to use for tall hedges are Green Giant Arborvitaes and for small ones we love the unique look of Holly. For deciduous hedges, a line of Columnar Hornbeam trees can be a striking addition to your landscaping. For smaller deciduous hedges try Wax Leaf Privet shrubs that come in many varieties and provide an attractive privacy shield if well-maintained.
The spring season is always a great time to get started. The sooner your new hedge is planted it will grow and become part of your permanent and lasting landscape. Each year it will fill in and mature even more.
Define Your Space With Fencing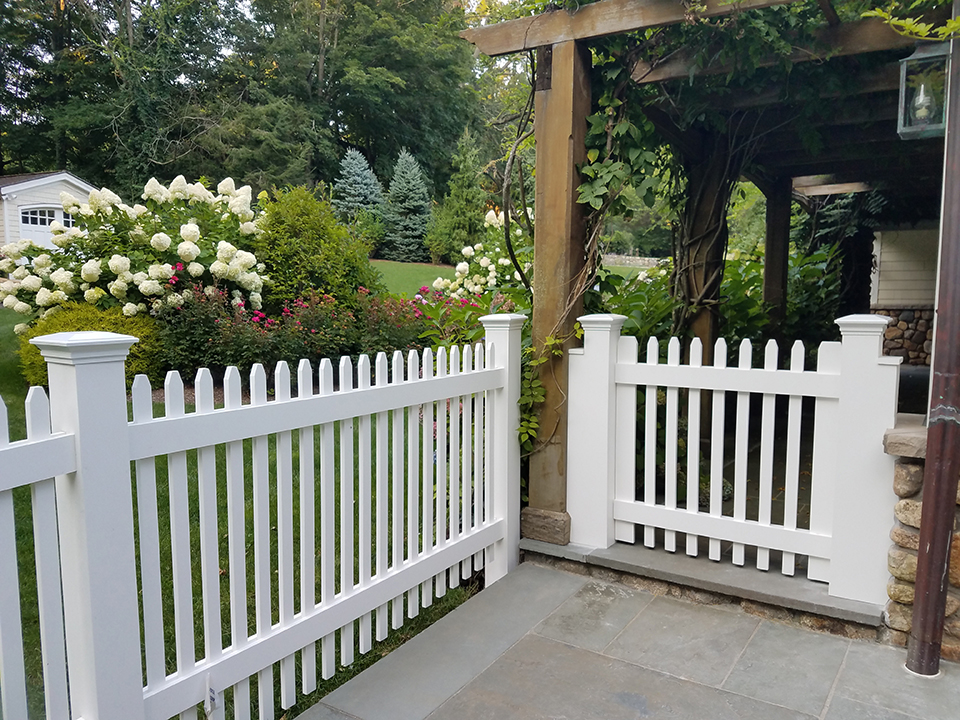 For areas that don't have the space for natural hedges we can give you a solid screening with fencing around the perimeter of your land or create a defined space, perhaps for that new patio and grill area. There are many different styles of fencing to pick from to enclose your very own oasis. White or red cedar fencing looks great and lasts a very long time. Most towns in Connecticut and New York state have a maximum height limit of 6 feet for fencing but that is more than enough to define your own noteworthy nook.
Block Out View and Sound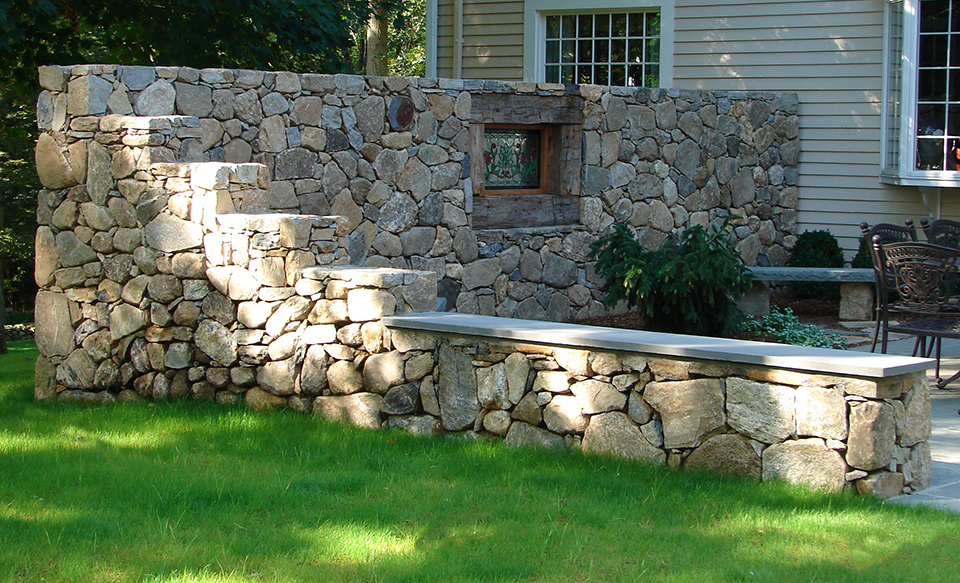 Maybe you are thinking 6 solid feet of wood fencing is a little more than you want. A handsome look that doesn't need to be a luxury is to add a fence topper to a custom built masonry wall. Stone with wood is an attractive combination that offers an added benefit of providing a better sound barrier. If your neighbors are very close, or are near a road you will enjoy relaxing with less noise and distractions. For this border solution you can do a 4 foot stone wall with a 2 foot fence topper or the sky is the limit for variations.
Nothing works better than the sound of running water to wash away the sounds; We cover water feature tips in our other blog.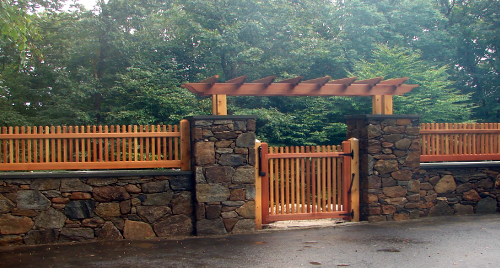 Between hedges, fences and masonry, Bolton Landscape & Masonry has the just right solution for you. You will enjoy your yard more for the short term, and your home will have more resale value down the road.
Great Hedge Plants for Fairfield and Westchester Counties
Trees:
Spruce
Leyland cypress
Cryptomeria
Columnar Hornbeam
Arborvitae
Shrubs:
Holly
Skipjack LaurelBoxwoodForsythia
Privet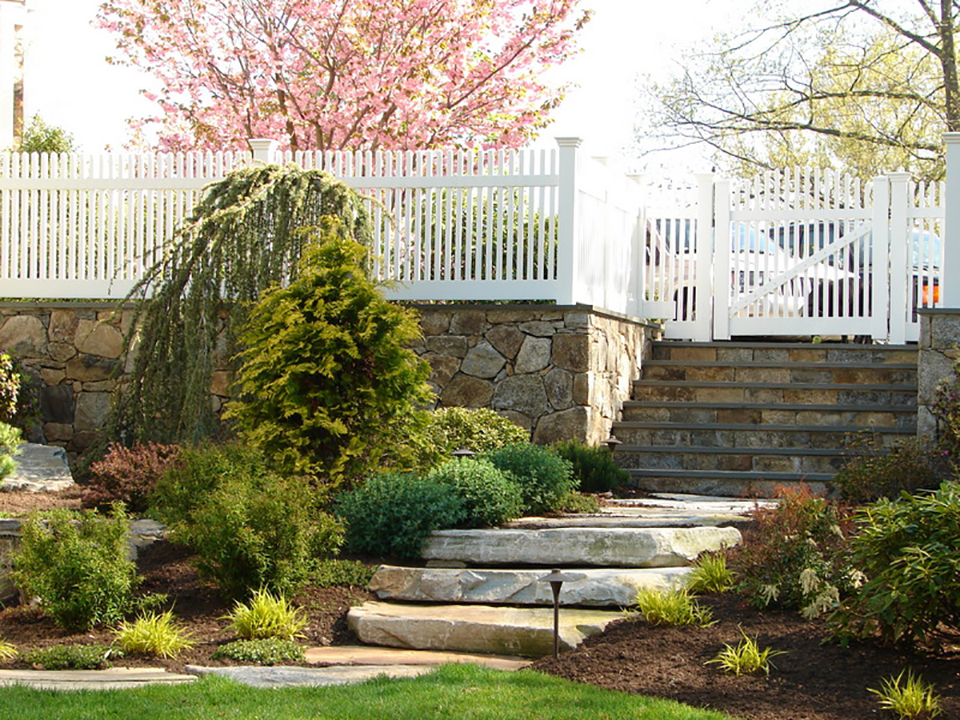 With over 40 years of serving customers in the Wilton, CT and surrounding area, Bolton Landscape Design & Masonry gives homeowners a new landscape they can enjoy for many years to come. More than a landscaper, Bolton creates outdoor environments that include walkways, patios, fireplaces, waterfalls, ponds, stone walls, fencing, and landscape lighting. All installations are expertly installed by our team. Contact us today for a free estimate for all of your landscape design needs. We look forward to dreaming up a one-of-a-kind new yard for you.