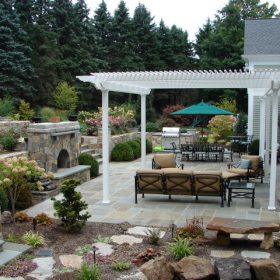 Adding a patio or walkway to your property brings a whole new level of elegance to your landscape. Patios create beautiful outdoor gathering places for you and your guests to enjoy. Precise excavation and construction ensures a clean level surface, perfect for outdoor furniture, picnic tables, or even a fire pit. Walkways help to guide your family and friends around your landscape, providing sure footing and a sophisticated look.
Not all patios and walkways are created equal. At Bolton Landscape Design & Masonry, we strive to make each new patio and walkway project our best work yet. We work hard to ensure your patio or walkway is not only attractive, but rock solid and built to be enjoyed for many years to come with the highest quality materials sourced from premium vendors. The stone we use is up to you, but making the decision can be difficult. That's why we've broken down our patio and walkway options into simple terms so you can make the right choice for your landscape.
FIELDSTONE – Fieldstone offers a traditional New England look, mimicking the natural earth tones of our Connecticut landscape. The varying hues of stone create a subtly abstract pattern across your patio and walkways. One feature of fieldstone is the organic "unfinished" look that adds to its visual appeal, as well as offering sure grip even in wet conditions. That's why fieldstone is popular in patios and walkways near swimming pools and water features.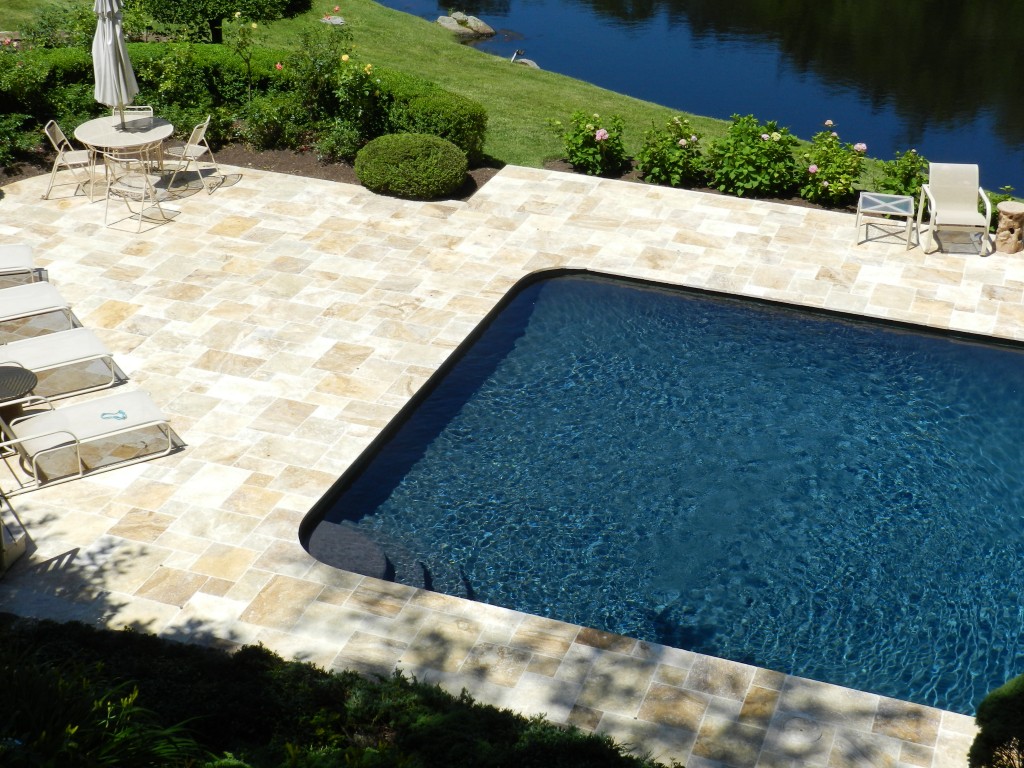 GRANITE – Granite offers tons of possibilities for walkway and patio construction. Large natural slabs can be used as oversized stepping-stones, creating a slightly whimsical look. Granite can also be precision cut to fit a more sophisticated design style. It's an extremely solid and durable stone for patios and walkways, but one of the biggest advantages of granite is its heat-resistant quality. Granite is the perfect choice for the patio surrounding your outdoor fireplace or fire pit.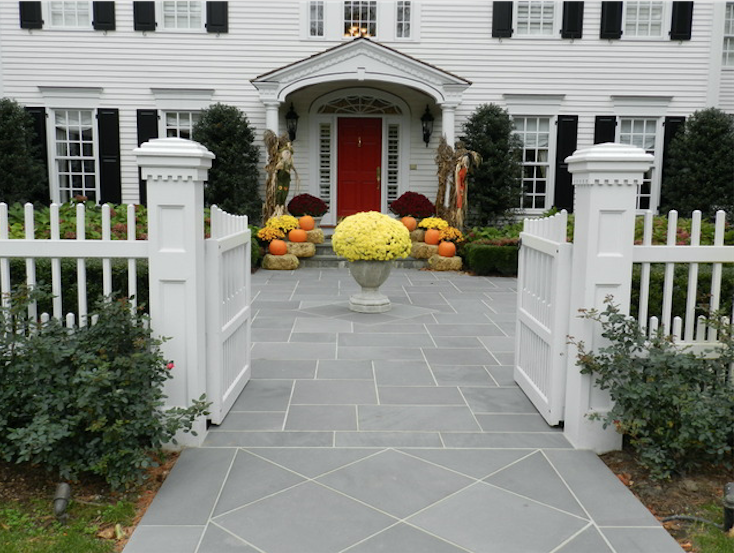 BLUESTONE – Bluestone, like the name suggests, offers a broad array of blue hues to the patio and walkway color palette. Bluestone is often machine finished to create symmetrical slabs with clean angles and straight cuts. Many walkways and patios feature impressive repeating geometric patterns because of this. In fact, the impressive colors and precise shapes make it perfect for people who want to create intricate mosaics and artistic designs with their patios and walkways.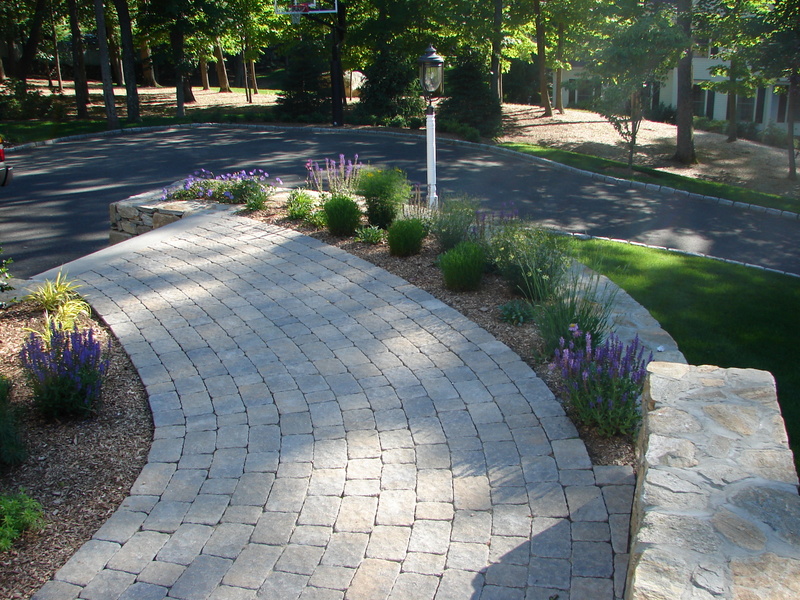 PAVERS – Evoking the feel of a classic Irish streetscape, pavers add class and elegance to your landscape. Bolton Landscape Design & Masonry uses Belgard pavers, an industry leader in durable, premium pavers. One of the biggest advantages of pavers is their smooth and uniform characteristics. Pavers work perfectly to create patios and walkways that can accommodate wheels, whether they're on rolling furniture, a wheelbarrow, or your barbecue grill.
If you're looking to add a patio or walkway to your landscape, start with Bolton Landscape Design & Masonry. Our expert team will offer the advice you need to choose the right stone and estimates are always free. Call (203) 761-9775 or drop us a line.