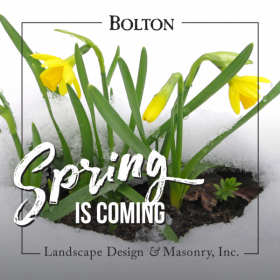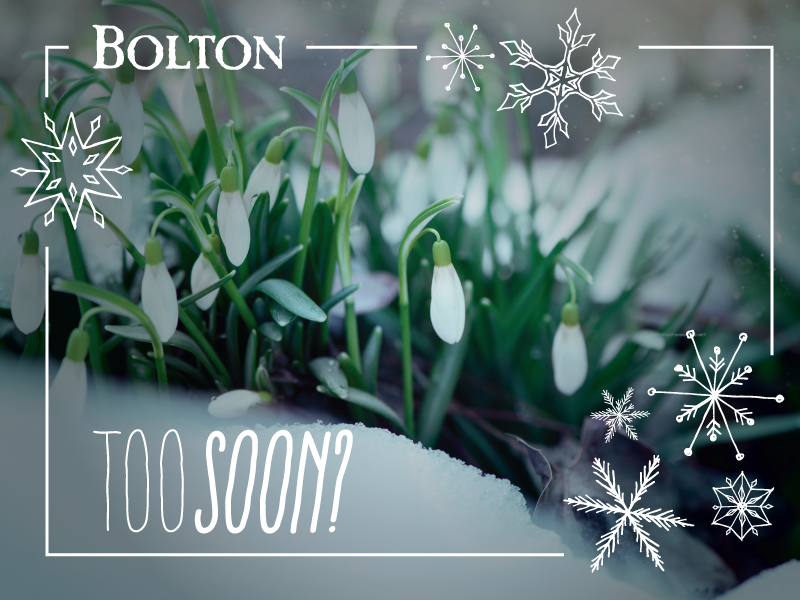 One warm day in February does not confuse plants, but a warm month? Bulbs and perennials have interpreted the temperatures to start sending out shoots. Do not worry if you see bulbs like snowdrops, or the tips of tulips and daffodils peaking up through the soil…even with snow in the forecast.
In an old fashioned winter, where temperatures stayed within a range of cold temperatures from December through February, plants remained steadily dormant. These are not the winters we have experienced in recent history. Bulbs develop their root systems in the fall but the cold weather slows and stops the growing process. If the weather continues to stay warm, bulbs will continue to grow. Last year there were crocuses in December!
Bulbs and perennials are resilient. They handle fluctuations in temperatures, so a snowfall will not cancel backyard spring flower shows. If there is a period of prolonged cold after the leaves have sprouted, the tips may burn and turn brown. As long as the flower buds stay below the surface of the soil, the cold won't hurt.
Buds are supposed to be dormant right now on flowering trees and shrubs like forsythia, azaleas and rhododendrons – to name a few – but after weeks of above average temperatures the plants might "think" it is time to start blooming. Trees will start to leaf out and cherry blossom season might be earlier than it was last year. Hopefully our frigid temperatures are behind us. We are so close to spring, let's hope for the best.